As you may well have seen over recent years, cannabis is becoming more and more accepted as a plant that has medicinal properties. Particularly in America, we are seeing a huge rise in the legalization of cannabis in one way or another, especially within the last year or so.
There are now 31 states who have legalized cannabis, and New York is among those that have created a reputation for themselves for making cannabis available and accessible for those who are in need of it.
2014 was when New York legalized marijuana for medicinal purposes. However, this doesn't mean that the process of obtaining it was easy – in fact, it was known for being even harder than other states that had passed the same law.
Recently, however, there has been some exciting movement in New York legislation when it comes to CBD, which is great news if you're a resident. With even more new changes in the near future, we have written this article so that you can know everything you need to about CBD in New York.
First, however, let's bring everyone up to speed on what CBD is.
What is CBD?
CBD is now one of the most well-known and popular cannabinoids found in the cannabis plant. While it is often confused with THC, these two things are very different from one another.
One of the biggest differences between these two is that CBD doesn't contain any psychoactive properties, whereas THC does. CBD also contains a number of possible health benefits, that has now been backed up by studies and research, as well as the testimonies of thousands of people who have sought a natural, alternative treatment over the past few years.
The research out there indicates that CBD includes the following:
Anti-depressant
Anti-inflammatory
Antioxidant
Anti-anxiety
A History of CBD in New York
While the legislation around CBD was a lot stricter back in 2014, this has loosened up over time, which is great news for New Yorkers who have been looking for a natural solution to their health condition for a while now. One of the best parts of CBD legislation in New York is that you don't need a medical marijuana card to get your hands on it.
However, it's worth noting here that you can only possess less than 25 grams of it. If your CBD oil is made from hemp, then it's completely legal, and you can purchase as much as you want.
As you can imagine, there is a lot of confusion still around legislation and CBD, not just in New York but in other states as well. While on a federal level it's legal to purchase CBD that has less than 0.3% THC, there are some states that take a much more stricter approach to it.
Fortunately, if you live in New York, you don't have to deal with such restrictions as the purchase, possession, and use of CBD oil is legal – as long as the source contains less than 0.3% THC.
CBD: What to Expect in 2020 for New York
It's important to know the difference between CBD oil that you can purchase in a New York dispensary, and CBD oil that you can purchase in a New York health food store.
If you have a medical marijuana card, you can purchase CBD oil that has been derived from the cannabis plant. However, if you do not have a medical marijuana card, as we mentioned you'll have to settle for CBD oil that's been made from industrial hemp.
If you don't have a medical marijuana card and have to purchase CBD from hemp oil as a result, then there's something you should know – the quality can vary within this product category. This is because the cultivation and production of hemp is a mostly unregulated industry.
In order to get the benefits of CBD, you need to make your product from the stalks, leaves, flowers, and stem. If you make it from the seeds, then you won't get the health benefits.
There are many companies that only make high-quality CBD hemp oil out there, but then there are also those that take advantage of customers in the dark about this and make their CBD oil from hemp seeds.
All this being said, it's crucial that you do your research and make sure you find a company that is only making CBD products from the hemp plant, not hemp seeds. They also need to be able to prove that they are using a CO2 extraction method, which is the most efficient and safest way to extract CBD from hemp.
Don't despair if you don't have a medical marijuana card – it's completely possible to find high-quality CBD oil to purchase in New York. However, as we've already mentioned, the more research you do, the more likely you're going to spend your money on the right product.
What Health Conditions Can CBD Treat?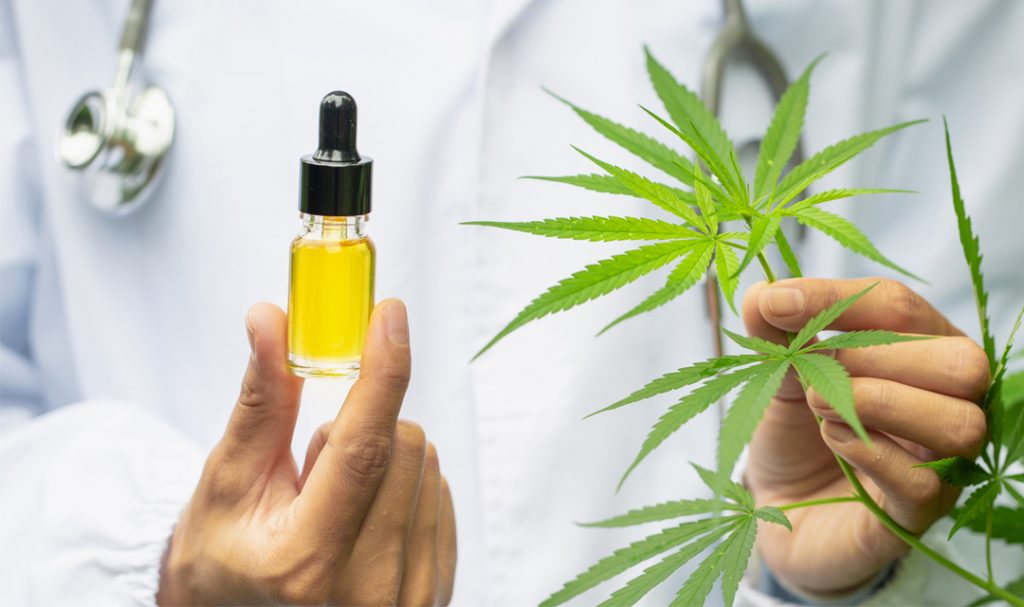 It's important to also know at this point that while there is a ton of research out there, the FDA has only approved CBD for one health condition so far, and that is severe forms of epilepsy. Below is a list of health conditions that have been proven through studies to be effectively managed by CBD:
Epilepsy
Cancer
AIDS
Parkinson's disease
Another way that CBD is beneficial is as an alternative to help continue the fight against the overwhelming opioid epidemic. In fact, it's at such a critical stage that New York has even added medical marijuana to the list of effective replacements of opioids.
One of the most exciting pieces of news, however, is that New York is considering legalizing marijuana for recreational purposes, too. The future of New York and cannabis is looking bright.
Companies that Deliver CBD Oil to New York
Luckily, there are a bunch of reputable companies that can deliver CBD oil to you in New York.


Final Thoughts
Whether you're a fan of cannabis already or not, it's hard to turn a blind eye to the evidence that points to CBD being an effective, natural treatment for many different health conditions. With more and more research being done that backs this up, it appears that more and more states are leaning toward taking on similar legislation to that of New York.
Remember, even if you don't currently have a medical marijuana card in New York, there are still a number of options available to you. Always take your time researching so that you can work out the best brand that's going to work for you.
References and Further Reading
1. Anti-inflammatory and antioxidant effects of a combination of cannabidiol and moringin in LPS-stimulated macrophages.
2. Antidepressant-like and anxiolytic-like effects of cannabidiol: a chemical compound of Cannabis sativa.
3. Cannabidiol as a Potential Treatment for Anxiety Disorders
4. Attenuation of early phase inflammation by cannabidiol prevents pain and nerve damage in rat osteoarthritis
5. Cannabidiol as a Therapeutic Alternative for Post-traumatic Stress Disorder: From Bench Research to Confirmation in Human Trials
6. Cannabis and Cannabinoids for Chronic Pain.
7. Cannabinoids in the Treatment of Epilepsy: Hard Evidence at Last?
8. The current state and future perspectives of cannabinoids in cancer biology
9. Marijuana Use and Viral Suppression in Persons Receiving Medical Care for HIV-Infection
10. Cannabidiol as a Promising Strategy to Treat and Prevent Movement Disorders?
The following two tabs change content below.
Thank you for your interest in Geek Health Journal. My name is Anne. Feel free to comment on any article and I will help if I can.
Latest posts by Anne Keiley (see all)