The CBD oil revolution has begun. This means that America has already started to loosen the laws around cannabis, with many states now completely legalized.
As a result, there are many companies out there who have cashed in on what they predict is an incredibly lucrative future with CBD oil.
They're not wrong, either – with all the health benefits it contains, there's no way that it's not going to become a definite staple of the health industry.
However, like every other industry, you're going to come across companies that aren't doing their job when it comes to safety and regulation.
Let's give one of them a review and determine whether they are.
Nature's Script Coupon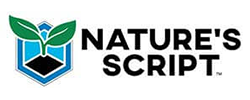 Nature's Script Discount Coupon
This discount coupon gives an exclusive 15% off. Just use this code when you checkout.
Nature's Script: The Details
If you're looking for a company that's going to impress you with their work ethic and values, then look no further than Nature's Script. Like many startups, they had to be in charge of everything from source to purchase.
This has resulted in this company manufacturing, packaging, and shipping all of their products in one location, which has a positive effect on their ability to maintain quality control, as well.
Because they're attempting to check every single box themselves, they're able to stay on top of the quality of their product. Their industrial hemp is sustainably grown, and their lab testing and certificates of analysis are regularly put on their websites for their customers to view.
Nature's Script, like many companies right now, believes that CBD is the future when it comes to natural health alternatives and your general wellbeing. This is why they make sure that their hemp is non-GMO and grown on eco-friendly farms.
Additionally, they use the pure CO2 method to extract their CBD. They aren't afraid to publish their lab tests, and they go to great lengths to explain the manufacturing and processing steps so that their customers are ultimately in the know.
Like most other CBD oil companies, Nature's Script intends to create a wide range of available products so that they can become a one-stop shop for all of your CBD oil needs. This means you can get anything from vape liquid and capsules to gummies and topical gel. You can even buy CBD oil for your pet.
Their best selling product is their gummies which they say you can take every day, just like vitamin C. Among the other ingredients that these gummies contain you'll find turmeric, which is also great for your health.
Their e-vaping liquids come in three different flavors, while the Hemp Pain Rub is a topical cream that's designed to give you a cold therapy experience and immediate relief from pain.
Top Brands Compared
Good news! Nature's Script is featured on our list of top CBD oil companies.


Final Thoughts
If you're looking for a company that works hard, is upfront and honest about their products and isn't afraid to go the extra mile and bring out the whole range of CBD oil products, you need to try Nature's Script.
Their CBD oil products are both safe and sourced responsibly, which allows us to breathe a bit sigh of relief. They even update their website regularly so that you're always reading the very latest when it comes to their lab tests.
Overall, this is an excellent CBD oil company who always has the customer in mind, which is great if you're looking for a business you can be loyal to when it comes to your CBD oil needs.
The following two tabs change content below.
Thank you for your interest in Geek Health Journal. My name is Anne. Feel free to comment on any article and I will help if I can.
Latest posts by Anne Keiley (see all)